Our Veterinarians
City Creatures Animal Hospital is proud to offer an extensive selection of veterinary care services to residents of Buffalo, NY. Our team of highly trained, professional veterinarians is dedicated to the health and wellness of pets. With years of experience and a commitment to ongoing training and development, you can count on our veterinarians to always provide care that is compassionate and informed.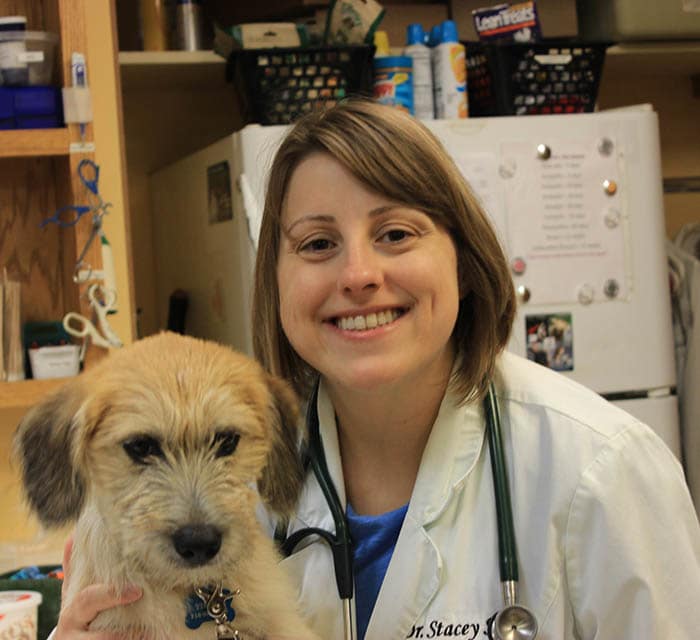 Stacey Sood
Managing DVM
Dr. Stacey Sood was born and raised in Buffalo. She attended University at Buffalo and earned a B.S. in Biological Sciences and a Masters in Public Health. Her studies then took her to Tuskegee University School of Veterinary Medicine in Alabama, where she graduated with her Doctor of Veterinary Medicine in 2010. Following graduation, she returned back to the Buffalo area to work in private practice. Dr. Sood's professional interests include internal medicine, anesthesia, and preventative medicine. When not working, she enjoys reading, skiing, watching the Sabres, and walking her dogs. She lives in Cheektowaga with her husband, Rajeev, and their two dogs and five cats.
James Albert
DVM
Dr. Albert graduated from Mississippi State in 1994. He practiced equine and large animal medicine in Kentucky upon graduation. He gained valuable emergency medicine and surgical experience while employed at the Greater Buffalo Veterinary Emergency Clinic and opened All Creatures Animal Hospital in April of 2003 and City Creatures Animal Hospital in November of 2007. He has been a small animal, avian and exotic doctor since 1995 and most notably was the veterinarian for the Buffalo Zoo. He was the former president of the Niagara Frontier Veterinary Society from 2010-2012 and sat on the board for almost a decade. In 2013 he decided to increase his knowledge in alternative medicine and began to practice the ancient Chinese art of Acupuncture and Herbal Medicine with aspirations of completing his certification in 2014. Dr. Albert is also a consultant to many rescue groups and animal sanctuaries. He provides on site services to many exotic animals from llamas to tigers.
Dr. Albert's interests include zoo animal medicine, public speaking, and spending time with his working dogs, his wife Amy and his three boys, Declan, Aidan and JT.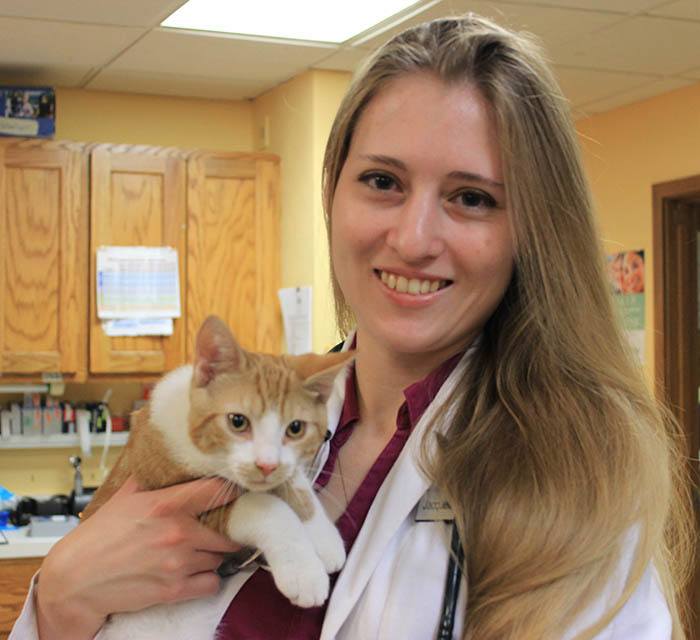 Jacqueline Trauterman
DVM
Dr. Jacqueline Trauterman grew up just outside Austin, Texas. She attended the University of North Texas in Denton, Texas to earn her Bachelor of Arts in Biology with minors in chemistry, mathematics, and Spanish. In Denton, she worked as an emergency veterinary technician for two years. She was brought to upstate New York in 2012 when she moved to Ithaca to attend the Cornell University College of Veterinary Medicine. She moved to Buffalo after graduating with her Doctor of Veterinary Medicine in 2016. Dr. Trauterman's professional interests include avian and exotic pet medicine, emergency medicine, surgery, and anesthesiology. In her free time, she enjoys exploring the beautiful parks of the Buffalo and Niagara Falls areas, reading, and relaxing at home with her two cats, Malachi and Kaiji.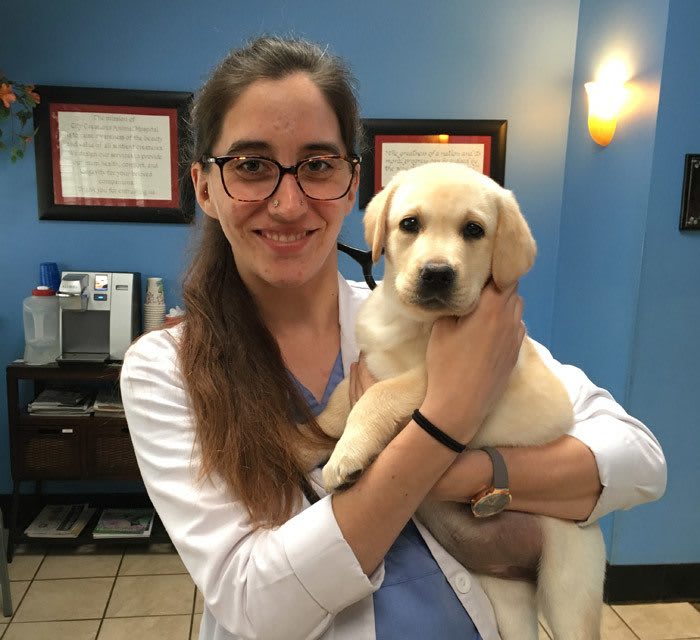 Laura Waite
DVM
Dr. Laura Waite was born and raised in the WNY area. She attended The University of Findlay in Findlay, OH for undergraduate studies where she majored in Pre-Veterinary Medicine and Biology with a minor in Chemistry. Dr. Waite continued on to Cornell University in Ithaca, NY where she completed her veterinary doctorate in 2013. Her professional interests include preventative medicine, client education, dermatology, behavior, feline and shelter medicine. During her free time Dr. Waite enjoys spending time with family and friends, cuddling with her cat (CoCo), hiking with her dogs (Boomer and Fozzie Bear), traveling, music, camping, and Frisbee golf. Dr. Waite joined our team at City Creatures in 2016.
Danelle Capobianco
DVM
Dr. Danelle Capobianco was born and raised in Western New York. She attended Canisius College for her undergraduate studies where she majored in Biology and Animal Behavior, Ecology, and Conservation (ABEC) with minors in Zoo Biology and Anthrozoology. She then moved to Canada to pursue her Doctor of Veterinary Medicine at Atlantic Veterinary College in Prince Edward Island. Dr. Capobianco's professional interests include surgery, cardiology, emergency and critical care, exotic animals, and behavior. In addition, she enjoys practicing acupuncture. Dr. Capobianco has also participated in several veterinary volunteer projects in Thailand, Indonesia, and Nicaragua and hopes to complete more trips to countries in need of veterinary care. In her free time she enjoys running, hiking, traveling, and spending time with her dog and cockatoo, Boone and MB.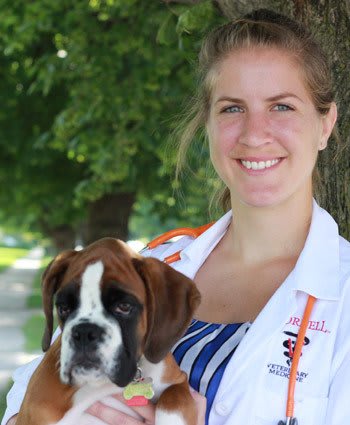 Jennine Ropke
DVM
Dr. Jennine Ropke is originally from a small town on Long Island, New York. Her love for animals began at a young age as her grandmother ran a boarding facility through her home and also bred water fowl and upland game hunting dogs.
Dr. Ropke completed her bachelors of science at Cornell University's College of Agriculture and Life Science where she majored in Animal Science. After undergrad she continued on at Cornell University, graduating from the College of Veterinary Medicine in 2014. From 2014-2017 Dr. Ropke worked in rural mixed animal practice in Allegany County New York where her days were filled with a myriad of species of animals; including cats, dogs, dairy cows, beef cow, llamas, alpacas, sheep, goats, and any other farm animal you can think of. After visiting Buffalo often, Dr. Ropke fell in love with the city, prompting her to join City Creatures.
Outside of work, Dr. Ropke is an avid outdoors-woman. She regularly hikes and paddle-boards with her black labrador Nellie. She is also an active member of the buffalo ultimate frisbee community and plays on the city's club team, Lake Effect. Dr. Ropke's younger sister, is also a veterinarian, recently graduating from Iowa State College of Veterinary Medicine in 2017 and is practicing emergency medicine in Los Angeles, California.